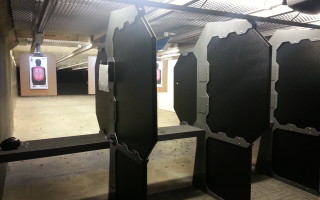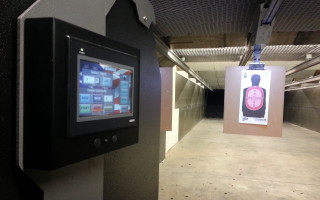 Greenbrier Range
We have two separate ranges. Both operating on an electric retrieval system and a computer controlled, turning target Mancom system — the first range to offer Mancom in the State of Tennessee. Both ranges are climate-controlled with HEPA filtration. In addition to the ranges we have a comfortable lounge.
Non-Member range rates: $10 per shooter for the standard pistol range, and $20 per shooter for rifle/pistol range.
Range Membership: Guns and Leather offers an annual membership available for $200.00 (plus tax) and covers the cardholder, spouse, and children under the age of 21. Family members must be present with the cardholder and must share one lane. A separate membership is available for family members who do not wish to share a lane for a additional $50 fee.
Allowed Calibers: All handgun calibers (including magnums) are allowed. We also allow centerfire rifles on our electronic side of the range. If you are unsure if your rifle will be allowed, just give us a call.
Shotguns are strictly forbidden on the standard pistol side of the range.

Hearing and eye protection are furnished for range customers.
We also have a large selection of gun rentals! ($10 to rent the handguns and $20 to rent the rifle.)
You can purchase targets from us for $1.00 each or you can bring your own.
The range is first come, first serve.
You do not have to purchase ammo from us to shoot on our range.
The range is always open during store hours. (However, we do have classes on the weekends, so one side of the range will be temporarily closed in the afternoon.)
Our Range Rules can be viewed HERE.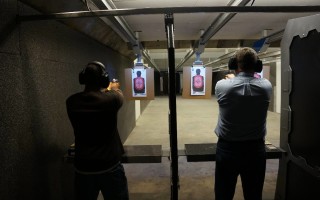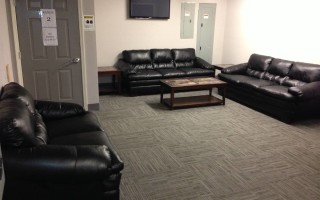 Directions
Range Rules
---
The shooting sports are enjoyed by people of all backgrounds and genders. Some people have been taught gun safety at a young age others have discovered the sport later in life. No matter when you were introduced to the use of firearms there is one thing all shooters can agree on… the need for gun safety. Your never to young or too old to revisit the basics that continue to help everyone enjoy their day at the range.
Please take time to review our range rules by clicking HERE.