Our Training
At Guns and Leather our objective is to improve your firearm shooting skills, no matter what your skill level is. No matter how you shoot, we'll make you a better shooter…guaranteed! We serve armed professionals, military, and responsible citizens with a full suite of course offerings from foundational skills through advanced tactics. The instructors at Guns and Leather Shooting Academy have diverse backgrounds from law enforcement, military, competition and private industry and are passionate in teaching students to become more effective shooters.

Our Instructors
Each of our instructors have real-world based experience in either law enforcement and / or military backgrounds, providing our students a practical approach that is built upon reality based, successfully proven fundamentals. Our instructors are not just simply "qualified" through state certifications to teach, but rather competent in their ability to effectively instruct given their wide training backgrounds and extensive career experience. Our training program is delivered by those who want to teach, not just certify with a mindset of checking a box.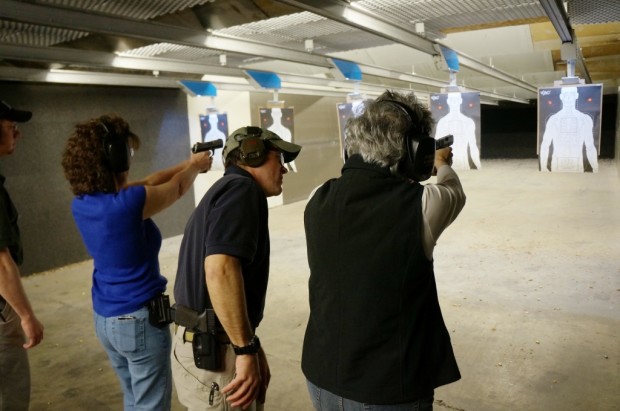 Private classes are available. Additionally, all course levels can be taught personally or as a group session.
Please call 615-504-1373 to set up an appointment with an instructor.

Click for the Guns And Leather Shooting Academy Website!